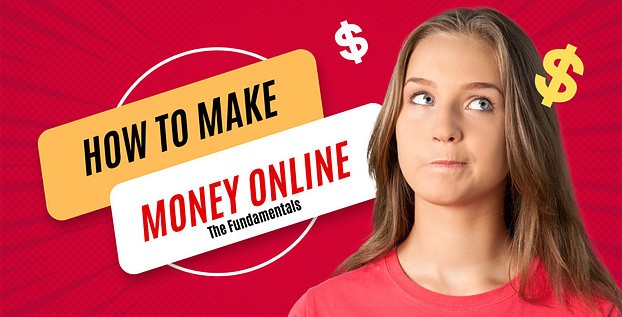 Since the Internet became mainstream people have been looking for ways to make money in the online space as a hobby or a prime income source. For beginners starting out online can be very daunting because there are so many options for you to look at and think about for your type of hobby or business.
For many people who don't get assistance, it can be the end of their dreams. If you're reading this post then you're going to learn some key fundamentals that will help shape the way you think about your online business.
Online and Offline moneymaking is the same – Here is why
One of the key things you need to understand about making money online is that an online presence or business is the same as an offline business. What I mean is you need to apply the same principles to your online business as would be applied to an offline business. You need to know:
Who is your target audience
What are the products or services they are buying
What is the pain point of your target audience
Is your offering a solution to their pain point?
How are you going to attract your target audience to your offering?
It's a good idea to have these points conceptualised before you solutionize. This means doing research on your target audience before building an online presence. Having this information prior to building a website shapes the format and structure of your website to best orientate your website for your target audience.
Your online presence needs to be pristine
Think about this when you go into a business offline you walk into the store and you see how it's laid out you have a first impression, and that impression has a major bearing on whether or not you will buy a product or service from that business.
The same is true for an online business. If your online business layout is clunky, the navigation doesn't work, the page speed is slow, the images are low quality or the videos are not professional then that leaves a lasting impression on your visitors. It is vitally important that your visitors feel your site fits what they're looking for.
Maximising your site's ability to convert your visitors into customers is the number one focus of your site. Your site must:
Load blazingly fast on PC or Mobile devices
The images must be amazing
The videos must be amazing
The navigation must be logical
Grammar and spelling must be correct
When you compare your site to your competitors you need to come away, hand on heart knowing that your site is significantly better than your competitors. You may not get this correct straight away but as long as you have a plan to continuously improve your website then you will become the leader in your niche.
Your customers are the most important
What does it mean for your site when I say your customers are the most important?
It means you know them intimately, you know where they hang out, what their likes and dislikes are, and what products and services best serve their needs. You speak their language, and when they visit your site, they are immediately captivated by your content.
How do you get to that point when you are first starting out? You research these points and use your findings to dig deep into the psyche of your niche, then you produce content that answers a need, a pain point in the niche you are targeting. You then create more content on an ongoing basis, testing and adjusting until you get the results you are searching for.
Your customers by their actions will tell you what they like and dislike. Your job is to create content your customers are insatiable for. The process begins by researching your niche, identifying keywords to create content about, and then reviewing your results. The more content you can create the greater likelihood you will have of finding what your customer's wants are.
This is why your customers are vital to your online success.
Having an online presence doesn't guarantee success.
Having an online presence is not going to guarantee success, you need eyeballs on your content so that your product or service offerings are seen. Writing good quality niche-focused content will get you free SEO traffic, but that can take some time to build to a consistent level. Another free option is to syndicate your content across the major social media platforms. This means when you create content, share it to Facebook, Pinterest, Instagram, Twitter, TikTok and YouTube if you have a video. Make sure when you share on social media there is a link back to the content on your site.
There is also the option to pay for visitors to your site. This is the fastest way to get eyeballs on your content. When first starting out it is recommended to visit Google Ads training on Skillshop and complete the google ads certification training. This training will provide you with the foundation for maximum success with google ads. The principles learned here will also place you in a good position for advertising on other platforms.
Conclusion
Creating a website to create money requires the same amount of research and consideration as an offline business. The difference is that the capital required to start an online business is significantly smaller than an offline business.
There are elements you have control over like site speed and the content you put on your site, that will impact your results. The more you understand your target audience the more relatable your content will be to their pain points.
If you can provide a product or service that eliminates or significantly reduces a pain point then you will get results. Once you have results you can test and adjust to improve your results.
Finally have a plan that is flexible, to your needs but also to the needs of your customers, because they are the lifeblood of your business.